When you buy 2 products, you receive 10 % discount and when you buy 3 products, you receive 15 % discount.
Mentally & physically tired ?
An energy boost can work wonders
You suffer from mental and physical fatigue? The vitality of the past seems to have disappeared? You crave new incentives, regained energy? Do not just sit around and do nothing: Positive Mind & Energy gives you a powerful boost.
FUll of energy again
the power of
Positive Mind & Energy
Energy boost
listlessness¹ can be a result of prolonged negative (stress) feelings or professional fatigue. The active saffron¹ in Positive Mind & Energy softens your mental dip and creates a welcome boost.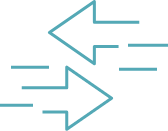 TRIPLE action
 Positive Mind & Energy brings the boost you need during a mental dip. On the one hand, the saffron¹ supports your positivity and joy of life. On the other hand, the Ginseng² and Rhodiola² have a positive effect on your mental and physical energy. 
Scientifically based
Positive Mind & Energy contains the highly qualitative Saffranum®, from the high-quality Crocus sativus stamps. The action of saffron¹ in terms of mental well-being has been scientifically proven. Ginseng² has been the well-known energy provider for centuries, but the Rhodiola² can also claim its proven effect as a physical and mental booster.
a SYNERGIE of INGREDIents
100% natural botanicals
Rhodiola
Rhodiola2 or rose root is known for its strong action against fatigue² and its positive impact on recovery. This adaptogenic gives you a physical and mental boost.
Ginseng
Panax Ginseng² is an ancient Chinese medicinal root that has a positive effect on mental and physical performance and boosts your energy level.
Saffron
It is known that saffron¹ improves the state of mind. The many active compounds in saffron¹ stimulate the release of the right neurotransmitters to stay happy and healthy. To the saffron¹ 2 boosters were added that uplift your fitness². 
usage instructions
Your ideal dosage
Starting dosage
During your start cure, we recommend 2 capsules a day. 2 capsule in the morning,  before breakfast.
For a start cure we recommend a lead time of at least 20 days
Maintenance dose
After the start cure, we recommend a maintenance dose of 1 capsule every morning.
This can be taken as long as you wish.
If the negative feelings dominate, you can add 1 capsule Positive Mind & Balance to the cure, as long as you deem it necessary.
"I went through a difficult period."
After my divorce, I quickly started to feel gloomy feelings and depressive. That's why my doctor prescribed anti-depressants to me some time ago, but I didn't like that from the start. I feel much better in taking a natural product and so I started looking for it. Positive Mind & Balance has made a big difference for me personally.
V.L. (woman, 49 y)
"There was too much emotional pressure."
I used to take an energy preparation when I was feeling tired, but when my husband got sick that was no longer enough. In addition to the daily pressure, I suddenly got a heavy emotional pressure on top. I was looking for a natural aid and found in Positive Mind and Energy the ideal supplement to be positive again and with more energy in my daily life.
S.L. (Woman, 57)
"Got work and private life no longer combined."
Ever since we had our second child, I had a hard time on both fronts. I walked on my toes at work and couldn't relax at home. A week's holiday didn't solve the problem either, so I started looking for a natural aid. The Positive Mind & Relax gave me the push I needed. I feel more relaxed and can take on the world again.
K.H. (Man, 32)